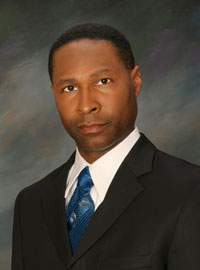 FAITH WORKS is what we have tagged our latest Capital Stewardship Campaign as we urge Disciples of Jesus Christ, who call Highland Park their spiritual home, to go beyond the tith
e. We believe that the first faith step is the decision to put God first in every aspect of your life. That first tenth belongs to God, and we give it to Him through the church. The nex
t step is for one to give sacrificially. There is a blessing as we "launch out into the deep." (Luke 5:4) It is in these active demonstrations of faith that we will see the hand of God.
As Pastor, I want to thank you, in advance for your willingness to partner with us in this vision to build a new church, which will better serve our congregation, the surrounding community, and our global partners. We only ask that you pray and seek direction from the Lord in terms of what your
commitment will be toward this Kingdom Expansion.
May the Lord bless you exceedingly and abundantly as we can all witness together that...FAITH WORKS!

Dr. Henry P. Davis III, D.Min. - Pastor